Lynde House Museum gets a Facelift !
Visit Lynde House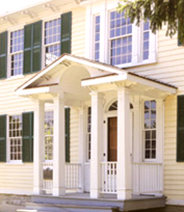 Lynde House Museum
& Visitor Centre
900 Brock St. S.
Whitby ON 
905 665 3131
Charitable Registration number -
Whitby Historical Society
BN 10820 6228 RR 0001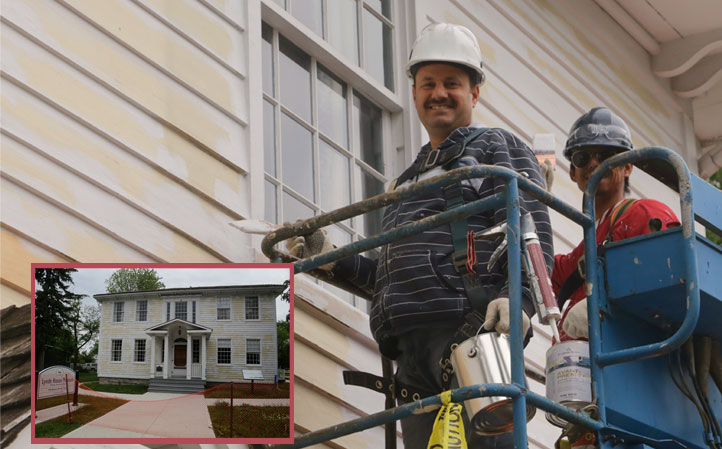 Historic Lynde House is currently being painted and restored.
Many thanks to the Town of Whitby!
The museum is open for tours by appointment and events listed on our Events Schedule Page.
The Visitor Centre located to the north of the house is open regular hours, we welcome your visits.
Saturday, July 1st – Canada Day 150 – 'Our Sesquicentennial'
Celebrating Confederation 1867 at Lynde House Museum
Free Event – 11:00am until 4:00pm
More Information Here
Tuesday, July 4th – Rogues & Rebels – How Canada Began
A Costumed Presentation – Historica by Lianne
More Information Here
July 7th and 8th – "IN TIME" – Live History Interactive Theatre
"In Time" is more like an experience than a show. Participants have a short time to do something or time runs out. This unique high stakes plot focused on the Lynde Family is available only at Lynde House.
Think "Escape Room" with actors.
See the Event Schedule Page for more information.

Whitby Historical Society is pleased to have been chosen by the Town of Whitby to operate the new Lynde House Museum & Visitor Centre located at 900 Brock Street South at Burns St. in Whitby
With heartfelt thanks to an Anonymous Donor through the Durham Community Foundation.
Take a tour, hear beautiful stories. We welcome you to walk through rooms of yesteryear, full of mystery…
Enjoy magical moments that inspire and delight !
Enjoy a home full of artifacts c. 1800s and beyond