Visit Lynde House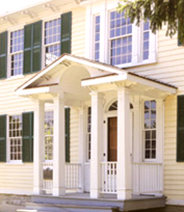 Lynde House Museum
& Visitor Centre
900 Brock St. S.
Whitby ON 
905 665 3131
Charitable Registration number -
Whitby Historical Society
BN 10820 6228 RR 0001
Lynde House Museum & Visitor Centre – Regular Hours
Tuesday through Friday – 10:00 am until 4:30 pm
Saturdays – 11:00 am until 4:00 pm.
Mondays and Sundays – Closed
Lynde House Museum Events
Event Times may be scheduled to extend regular hours.
Entrance is Free (unless specified for a ticketed event)
Donations KIndly Received
Tours of Lynde House Museum are by appointment or special events
See our Blog for after-event photographs and write-ups.
Please be advised that children and adults during tours are to stay on the carpet as they go through the house, to look and not touch, as everything in Lynde House is old and precious.
Let's be respectful and save this beautiful home for everyone to enjoy!
JULY
Saturday, July 1st – Canada Day 150 – 'Our Sesquicentennial'
Celebrating Confederation 1867 at Lynde House Museum
Free Event – 11:00am until 4:00pm
See the Canada Day page for more information.
Tuesday, July 4th – Rogues & Rebels – How Canada Began
A Costumed Presentation – Historica by Lianne …in honor of Canada's 150th birthday!
See the Historical Happenings page for more information.
July 6th – 9th – Live History Theatre – 4 Days of events
"In Time" is more like an experience than a show. Participants have a short time to do something or time runs out.
This unique high stakes plot focused on the Lynde Family is available only at Lynde House.
Think "Escape Room" with actors.
See the Live History Page for more information.
AUGUST
Summer Camp – Cottage Days
Plans are underway for some fun filled summer days at the museum.
If you would like to bring your group, please email us by June 15th.
SEPTEMBER
Back to School
Sign up for Events
The Old Fashioned General Store & 'Post Office
Thanksgiving Weekend: October 6th to 9th. Enjoy family events.
Autumn brings changes to the museum, we plan to open an Old Fashioned Store & 'Post Office' in the Visitor Centre just in time for you to do some great Christmas Shopping. We will tickle your old fashioned taste buds and offer heritage artisanal wares.
Artisans please Send Us A Message
The Old Fashioned General Store & 'Post Office' will be styled after the John Borlase Warren General Store & Post Office. J.B. Warren(1798 – 1879)& was a son-in-law of Jabez Lynde – he opened the first Whitby Post Office in his general store at Hamer's Corners in 1824 (corner of Dundas and Anderson Streets in Whitby). This was ten years prior to the first post office opening in Toronto in 1834. The Warren Store was the only store between the then 'York' (Toronto) and Port Hope when it opened.
An Invitation to Dine with 'Jabez and Clarissa Lynde
Thursday, October 26th
Snyder Construction
Costumes. Interactive Performances in every room- enjoy Vintage Victorian Cocktail Menu.
Wear a costume or come in business attire.
Join Jabez & Clarissa Lynde and friends for an evening of the entertaining, the frivolous and the ghastly
Advance tickets only.
NOVEMBER
Haloween Events
During the first part of November we are told that elves and fairies are coming to give Lynde House a big magical make-over for Christmas!
Just in time for our Second Anniversary event at Lynde House on Friday, November 24th. The museum will then be open every Friday evening until Christmas. More plans as they become available.
November is Shopping Month!
DECEMBER
Christmas at the Museum
Christmas Events
Dates and Events to be announced every weekend before Christmas
Lynde House Museum traditionally closes between Christmas and New Years to give all our volunteers a much deserved rest and time with their families and friends.