Lynde House Museum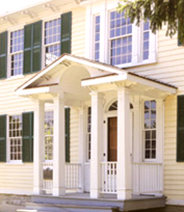 & Warren General Store
900 Brock Street South
Whitby, ON L1N 4L6
905 665 3131
Charitable Registration number -
Whitby Historical Society
BN 10820 6228 RR 0001
Lynde House Museum & Warren General Store
900 Brock Street South
Whitby, ON Canada L1N 4L6
Telephone: 905-665-3131
EMAIL: To register for events, send a query or book a tour… please fill out the form at the bottom of the page.
Visit Lynde House Museum for a step back in time!
Shop at Warren General Store
– we carry local artists works on consignment to help raise funds.
Regular Hours:
Tuesday through Friday 10:00 am until 4:30 pm
Saturdays – 11:00 am until 4:00 pm.
Also open at other times by Special Events as listed.
Mondays and Sundays Closed
Tours of Lynde House Museum are
by appointment or special event – please email or phone to book a tour.
please see Events Schedule Page


Whitby Historical Society at Lynde House Museum
Executive Team
Trina Astor-Stewart, Executive Director
Monica Effenberger, Curator
Board Members
David Chambers, President
Alan Breck Stewart, Secretary – Treasurer
Monica Lawlor, Vice President
Gloria Murkar, Board Member
Denise Lagundzin, Board Member – Special Projects
Roderick Angevaare, Board Member
Linda Calder, Board Member
We appreciate our Volunteers!
If you would like to be a museum volunteer, please send us a message using the form below and we will send you an application. Or drop into the museum. It is fun being a volunteer, there is something for everyone. Volunteers working with children require a current police check. Thank you.
Send Us A Message by Email with this form please: