Lynde House Museum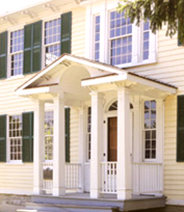 & Warren General Store
900 Brock Street South
Whitby, ON L1N 4L6
905 665 3131
Charitable Registration number -
Whitby Historical Society
BN 10820 6228 RR 0001
Lynde House Museum & Warren General Store
900 Brock Street South
Whitby, ON  Canada  L1N 4L6
Regular Hours:
Tuesday through Friday 10:00 am until 4:30 pm
Saturdays – 11:00 am until 4:00 pm.
Mondays and Sundays Closed
*note museum may be open at other times for events
Tours of Lynde House Museum are by appointment or special event – please email or phone to book a tour.
Entrance by Donation –
Thank you for supporting the museum 
Some events may be ticketed
Please see  Event Schedule Page
Main Entrance
Through Warren General Store (small building beside Lynde House)
– Please enter from the parking lot entrance off Burns Street – Free Parking
Accessibility Features
– Washroom facilities on site
No outside food or drink.
–Litterless Lunches may be brought by visiting School Classes – Peanut and Tree Nut Free Facility.
Space at the museum is limited, however; we can book small events. Please inquire about fees.
EMAIL - ASK A QUESTION - BOOK A TOUR - GET IN TOUCH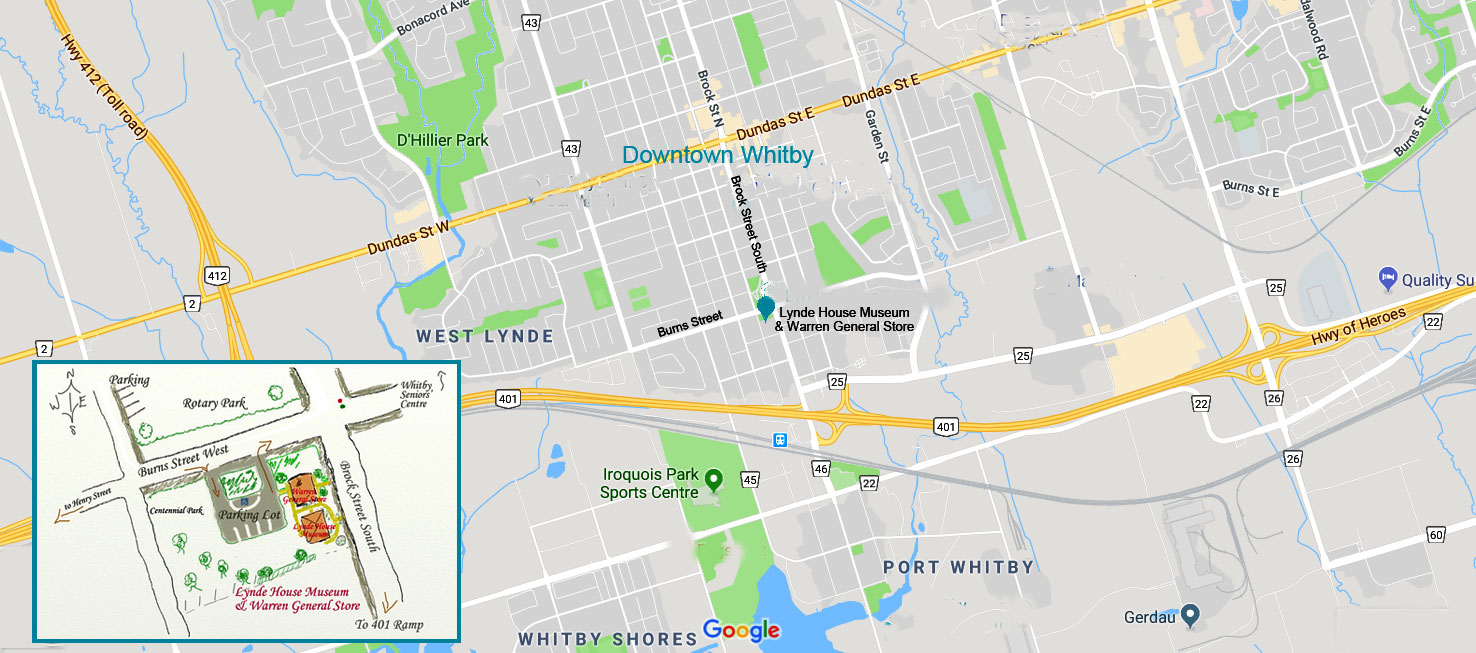 We appreciate our Volunteers!
Volunteers working together with the Executive Team Staff, Board Members and Stakeholders to help make the museum a better place in our community. The Museum has a system in place and a strategic plan to grow the museum. There are many elements involved in the running of a museum, many are 'front of house' many are 'behind the scenes' – all play a necessary and vital role. Volunteer involvement operates on a team model that coordinates with the Executive Team. This way we hope no one gets burnt out – and plans are coordinated so that if need be others can step in to complete a task as required.  Team Leaders – plan and organize a team to do a specific function, organize a specific event etc. If you would like to be a museum volunteer, please send us a message using the email form above and we will send you an application. Or drop into the museum. It is fun being a volunteer, there is something for everyone!
Please note: Volunteers working with children require a current police check. Thank you.