Lynde House Museum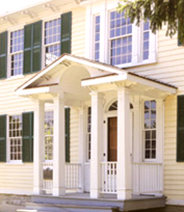 & Warren General Store
900 Brock Street South
Whitby, ON L1N 4L6
905 665 3131
Charitable Registration number -
Whitby Historical Society
BN 10820 6228 RR 0001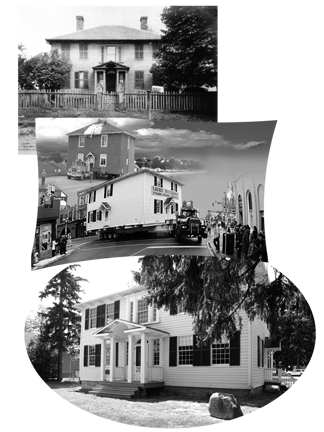 Lynde House has a special place in our hearts!
Coming soon, see the many faces of Lynde House through 2017 as it has undergone renovations, painting and new gardens.
A first home in Whitby, it is of significant cultural heritage, as well as a rare and well preserved example of the Georgian or Loyalist architectural style – with quality of workmanship, materials and design details.
The most loved home in Whitby, the heart of Durham Region Ontario Canada.
Lynde House has a unique history. It was moved from its original location at 960 Dundas Street West to Cullen Gardens on Taunton Road in Whitby in 1986 and again in 2013 to its permanent home at the corner of Brock and Burns Streets.
Lynde House was built by early settler Jabez Lynde. During the War of 1812 he opened his home and business to the militia gathering provisions for the journey into battle. It also served as a haven for the returning wounded.
The Lynde family left a lasting legacy. Clarissa Lynde Warren, (1805-1900) one of Jabez Lynde's daughters, tells about her meeting Major-General Sir Isaac Brock, who came here during the war to obtain fresh horses – according to memoirs published by the Whitby Chronicle, January 8, 1897. Her sister, Louisa Lynde Warren (1807-1870) married John Borlase Warren who established the first post office in Whitby in 1824. Yes, Lynde House Museum has stories to tell you of courage, change, and romance.
Keep in touch through our Facebook Group for news about the society, our volunteers and projects.
There are many ways you can be involved in this wonderful museum. As a visitor. In a volunteer team which looks after a particular project or event and also as a Friend of the Museum Member.
Enjoy a journey through time from
First Nations to early settlers and beyond.
Come visit the museum often!
See new themed displays and attend interesting events.